It's Magic…. But It's Not Just Magic.
Producer and star of Australia's newest family magic and illusion show "Bedazzled", Daz Buckley is a world class magician and sleight of hand expert. And it all happened by accident! 12 years old, already dreaming of a career as a rock star, Daz went to a shop that sold jokes with a friend. That same shop also sold magic tricks. And accidentally a magician was born.
By 16 he made his TV debut on the nationally televised talent shows of the day, with regular finals appearances confirming the young magician's talent and audience appeal. He was also developing another talent that he discovered around the same time; singing. Having performed in lead roles in musical theatre at high school, he decided to pursue the dream of a music career, leaving the magic scene behind for good, or so he thought. He spent the next 8 years in his local hometown music scene in Brisbane, as a front man known for his big rock voice, versatility, and on-stage charisma.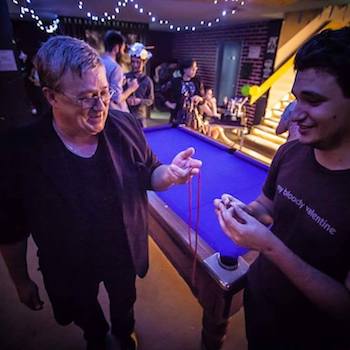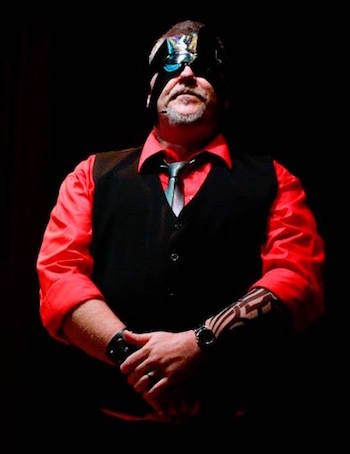 Daz took a more traditional route for a number of years, getting married, raising a family and building a corporate career with a number of top 10 companies in Australia, as well as running his own business. In 2009, at age 44, he suffered a heart attack. This health scare would re-ignite a renewed interest is his love of performing, and a drive to amaze and entertain yet again. After a triple bypass operation to save his life, he had time to reflect, realising that he still harboured a love for magic, music, and the mystery arts.
2012, and Daz debuted an original 2 person comedy magic act, "The Bohemia Bros.", performing numerous corporate and theatre appearances in Queensland and interstate in 2012 and 2013, and 2014 saw the debut of "Secrets and Lies", Daz's first one man show.
And now, prepared to be "Bedazzled" by Daz newest production. A family show for ages, and a sellout at the invitation-only Melbourne Magic Festival, "Bedazzled" is performing to rave reviews across the country, and entertaining audiences with his unique and original magic and comedy.

It's magic.................but it's not just magic.

He is currently busy with cabaret and corporate performances, performing his stage shows across cities in Australia, and close up performances for private and corporate clients, where he also performs his sleight of hand con man/card cheat act, and general walk around magical and comedy entertainment.
For bookings please call 0458862442 or contact Daz direct via the Contact Page